Revisiting the Arizona Highways
My grandmother, Mama Kate, always had copies of the magazine Arizona Highways on her coffee table and in her magazine racks. It was one of those magazines that she taught me you never tossed out. It was the magazine I could look through time and again. The sky was different than the ones we had back home in Alabama. The colors were more vivid and the clouds stood taller in the sky.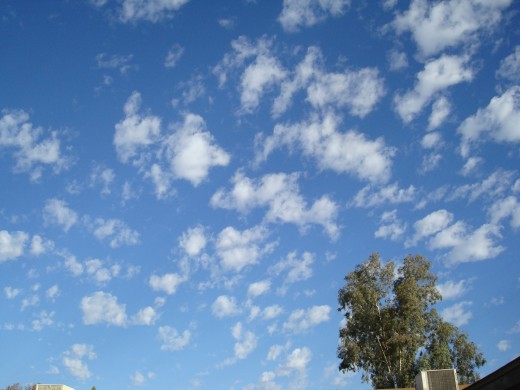 The one thing that always stood out to me was the Reds. The reds of the dirt, the red of the Grand Canyon and the reds of the sunsets. The towering white clouds edged in red, contrasting with the turquoise sky between. Now I realize the photographer took the pictures of those tall massive clouds because they were rare.
In my mind that was Arizona. Arizona was a state with places like the Indian Children's School on Indian School road. This was the school that my grandparents supported with financial donations all while I was growing up and we would receive little Indian dolls. These dolls were the gift my grandmother received for her devotion to the little school that helped the Indian children learn English, math, and science. As an adult, I have learned that they were not all happy to be here, but my grandparents helped both out of the goodness of their hearts and the faith in the beliefs of the times.
These memories provided the components in my mind that made Arizona special.
Today all those emotions and memories came flooding back when I saw a woman that had taken the time to get out of her car on the side of the busy four lane road during rush hour traffic in order to take pictures of the sky. The towering glimmering white clouds with the little touches of turquoise between were demanding attention.
Oh, did I mention the reds? Because each massive white cloud had just the faintest hint of red.
At that moment in my mind, I had just sat down on the floor with my back propped up against the cold marble coffee table with my grandmother's Arizona Highways magazine propped against my knees. Turning the pages and dreaming of the day I could see this for myself. Forty years later, I am on that very road.
Today, I found myself wishing that I too could pull over on Indian School Road in Phoenix, to watch the sunset melt into the ribbons of red. It was then I realized I am living my own issue of Mama Kate's Arizona Highways magazine.
As an aside:
I am sharing this story as a reprint,  as I wrote it several years back while living in Arizona.  I was thrilled that Arizona Highways shared it on their WordPress site several years ago. My love for the reds of Arizona has not diminished. Neither have the emotions that the reds conjure.